ALUK TODOLO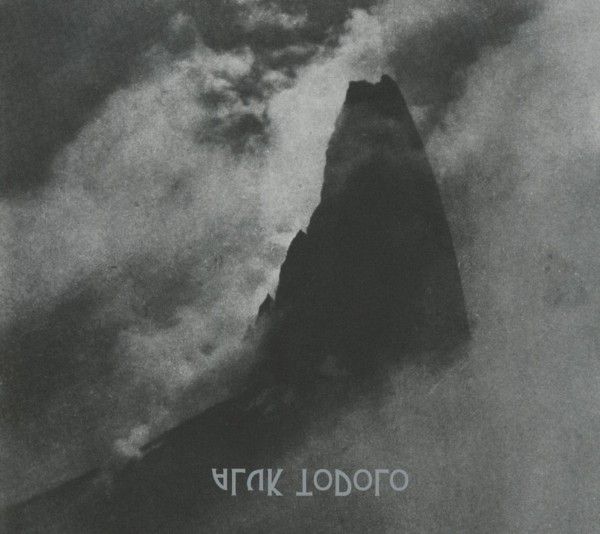 "Occult Rock 1 & 2"
By Dr. Abner Mality
A double LP of instrumental music is something I thought I would have to endure instead of enjoy, but Aluk Todolo, the mysterious French 3 piece, have risen to the challenge of making such a release interesting. I admit I'm surprised, because my previous experiences with this band have been pretty underwhelming despite their status as hipster darlings.
Named after an obscure Malaysian religious sect, this band utilizes the classic power trio format of guitar, drums and bass to summon up a hypnotic, mesmerizing jam through a plethora of styles. I am sure there is some over-riding arch-pattern to the entire set which I am not privy to but the end result makes for a stimulating trip to subcortical realms of subconscious expansion. In other words, this shit is trance-inducing rock at its finest. No song titles to speak of...both records break down into four "movements" each identified numerically. Listening to the whole thing at once in a darkened room lit by candles after ingesting ayahuasca is the way to go for "Occult Rock", but even hearing it without chemical enhancement is a powerful experience because these guys have an innate understanding of rhythm and flow.
"Occult Rock 1" gets off to a shockingly brutal start with a wide-open blast of pure guitar distortion and drone...a wall of noise if ever there was one. But listen to this white noise closer and you can already find hidden micro-melodies and subtle shifts within the howling onslaught. It's a breath-taking start to the album but before long, mutation kicks in. Things slow down, the bass and drums lock into an easy lope and the guitar of Riedecker begins the first of many head-kicking acid jams. This fret wizard can make his axe scream in the same method of early 70's psych/krautrock masters as well as early 90's heavy alternative acts such as Jesus Lizard and Sonic Youth.
Over the course of the entire 2 record set, Aluk Todolo plays around with repetition and experimentation. Thankfully, they pull back from the brink of total boredom and pretension just when they threaten to jump into the abyss. They change gears into a killer riff or more mind-blowing guitar squawl and squeal from Riedecker. The bass and drum interplay is fascinating in its robotic, stripped down approach. I can't claim that the whole album held me spellbound...there are some detours into uninteresting terrtitory...but on the whole, I was amazed by how fast the whole thing flew by and how digestible it was.
I believe the music is supposed to mirror the processes of alchemy in some way, but I don't know for sure. I do know that it is a surprisingly engrossing and accessible piece of heavy music. And a journey I recommend you take...
www.theajnaoffensive.com
www.amortout.com/aluktodolo