HARLOTT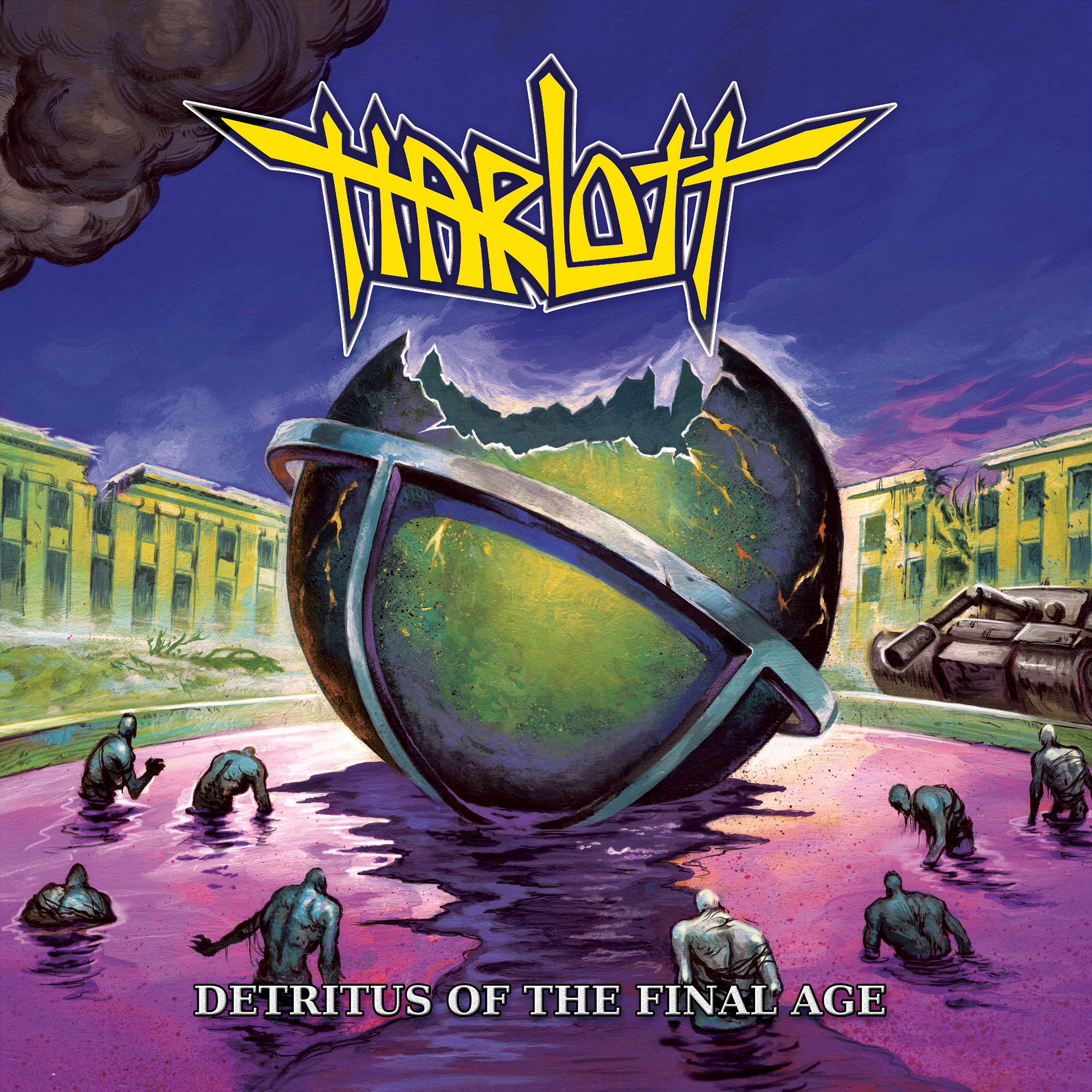 "Detritus of the Final Age"
By Theron Moore
2020 has amazed  and dumbfounded me  in  many ways, especially when it come to music.Honestly, I didn't expect much good music let alone records that might be career defining for a band, but a few did.  HEATHEN and BENEDICTION did it.  How about we add Melbourne, Australia's HARLOTT into this trifecta with their release of "Detritus of the Final Age" that dropped November13th via Metal Blade Records?  Yeah, they made the cut.
The first four tracks on "Detritus of the Final Age" are mind blowers, flat out ragers – "As We Breach," "Idol Minded," "Bring on the War" and the title track itself.  HARLOTT got it right, in fact they nailed it. I'll say it up front, the entire record is outstanding but this is the proper way to start a record and get fans connected from the get-go.  "Detritus of the Final Age",  start to finish,  is bombastic.   HARLOTT's sound is huge, their style of thrash fast, angry, and violent.  Although they remind me of EXODUS and WARBRINGER at times, I never had any doubt of HARLOTT's musical identity.   But no doubt, these guys took notes and studied from the best because HARLOTT is throwin' down a thrash groove a mile thick and two mountains heavy.  The time changes, the mosh beats, hell, when you feel it in your chest, you know it's pit worthy.
Too many newer bands following in the footsteps of the old school make the mistake of 
mimicking sound and style versus staking out their own gig.   What I hear on  "Detritus of the 
Final Age" is organic and effortless, like they've been doing this for the last four decades.  The music is heavy because the songs demand it, the songs are violent because blood must be shed, and the tone is angry because thrash without emotion is, well, AIR SUPPLY, right?  Or METALLICA. Your choice.  I'll take HARLOTT any day.  Don't be a poser, buy this record.