FATES WARNING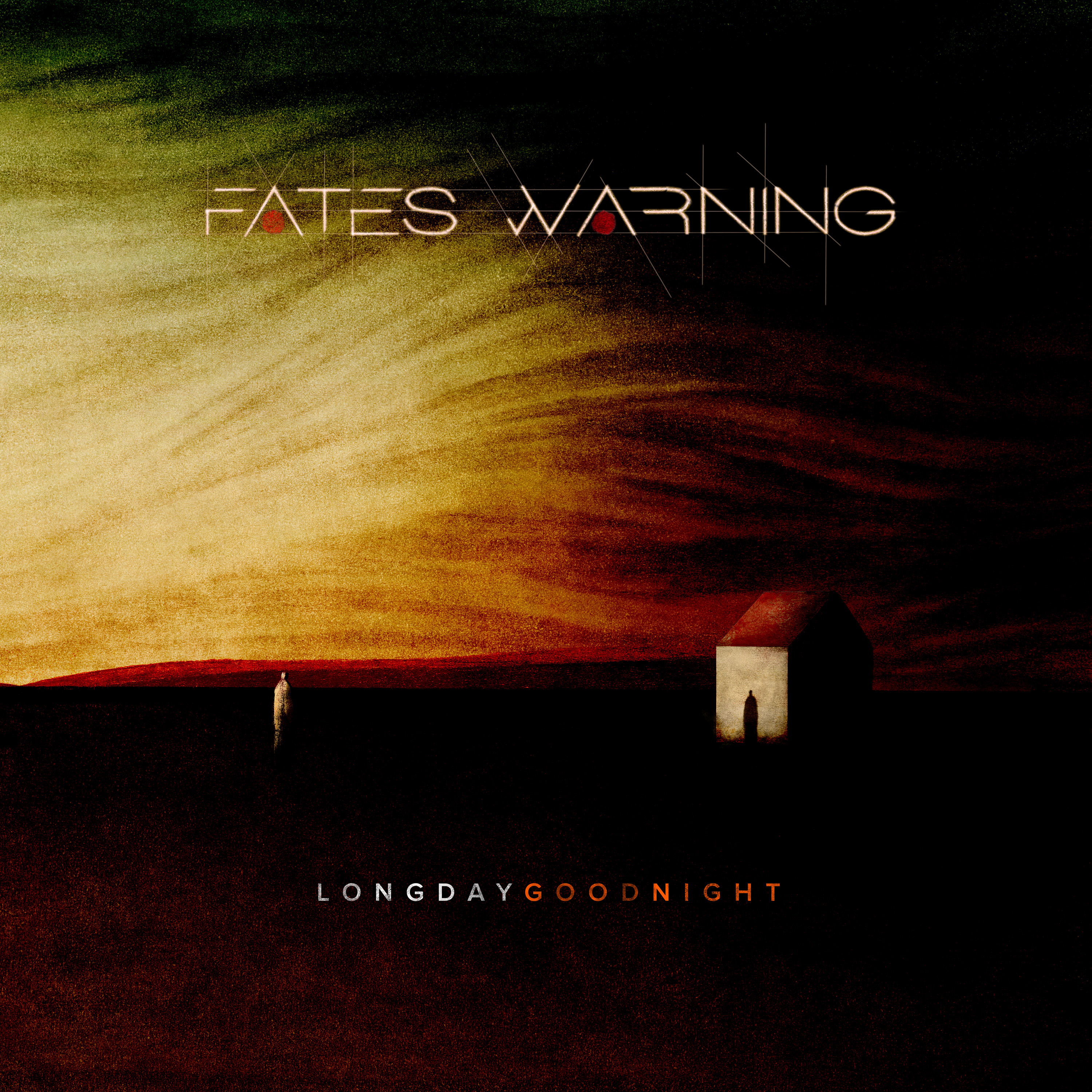 "Long Day Good Night"
By Colonel Angus
Where do I start?  I have been a FATES WARNING fan since a friend purchased their first record "Night On Brocken" and brought it over to my house.  We had a ritual back in the day of putting on the album and keeping quiet throughout the whole playing time (both sides).  I wasn't sure about them based on the cover artwork which still seems a bit "off" but the music inside was pure metal joy.  I loved the riffs and John Arch's vocals were the perfect pairing which didn't have a lot of prog yet but there were hints at things to come.  They continued on with "The Spectre Within" but it was "Awaken the Guardian" that propelled them to one of my favorite bands.  Then things took an unexpected turn when Arch exited and they brought in Ray Alder.  I can't even express my disappointment when hearing the news and fearing that this once great band was done.  Obviously I was wrong and the Alder fronted version has gone from strength to strength as the years have progressed.  While there is a one hiccup in the catalogue for me (I just can't get into "Disconnected" – ironic based on the title alone), the rest of their output has been stellar.  All of this brings me to their present release "Long Day Good Night". 
This 2020 opus is their longest record, clocking in at slightly over 72 minutes but at no point overstaying its welcome.  I have to say that as a whole it's not as immediate as "Theories of Flight" but that is the beauty of "Long day Good Night".  The whole experience starts off similarly to the previous release but we are taken on a ride midway through the disk and that is where things start to get really interesting.  Opener "The Destination Onward" starts off a little somber but after three minutes, it kicks in and we are delivered to familiar FATES WARNING territory.  Next up we get another classic sounding track, "Shuttered World", that has one of the catchiest choruses on the whole album.  "Alone We Walk" starts off with a very "Disconnected" vibe but morphs into a mid-paced rocker that has Alder showing his vocal abilities. 
 After ¼ of the record being over, the band shifts a little and gives us something that would have fit perfectly on their "Parallels" album.  "Now Comes The Rain" has hit single (if those still exist) written all over it and in an otherwise gloomy release, this track stands out.  If it weren't for the many different textures on "Long Day Good Night", that track would feel out of sorts.  "The Way Home" starts off mellow but after two minutes, it transforms into a heavy tune but not before Joey Vera and Jim Matheos create a bridge that part proggy and part funky.  Next up we get "Under The Sun" which is an orchestral piece that starts off moody but somehow creates an uplifting vibe as it progresses.  Harkening back to the sound that ushered in this disk, "Scars" (the first single) has all the catchiness in the riffs and melodies that we have come expect from this prog metal outfit.  
I never thought that we would get grunge elements on a FATES WARNING record but "Begin Again" has that vibe at the very beginning.  Later in the track, it is back to more familiar territory but it shows that the band is not afraid to incorporate different elements all the while letting the music take them in different directions.  This is one of the reason I have been a fan since the beginning.  The band are willing to take chances without compromising their overall sound and "When Snow Falls" shows that perfectly.  The song sounded familiar but then I realized that it had the same vibe as "What Becomes Of Us?" by CINEPHILE.  Most of you probably don't know the reference but it was background music on an episode of C.S.I.  That doesn't really matter as this is one my favorite songs on the record.  Matheos provides a great solo that evokes a lot of emotion and proves he is one of the most underrated players out there.  "Liar" is a return to familiar sounds that would have fit alongside any track on the last two records.  There is a great galloping rhythm on "Glass Houses" but I feel that the track is somehow cut short.  At just over three and half minutes, it's over before we can really get into it.  Maybe the band thought they took the song as far as it could go but I was wanting more.  "The Longest Shadow Of The Day" is also the longest tune on the record.  At over eleven minutes, this roller coaster ride has heavy parts, slow parts, jazzy parts, and is mostly instrumental.  Sure, Alder is present but we have to wait over seven minutes before he utters a single note.  When he does finally make his presence felt, the whole song culminates into something that sounds "so right".  To finish off the disk, we get a quick little acoustic piece that somehow makes me feel sad, not in a bad way but it evokes that emotion in me.
This is one of my longer reviews but given the history I have with the band and length of "Long Day Good Night", it would not feel right to just give it a quick review.  The players are the same as last time but it needs to be said that everyone shines here.  I always found Jim Matheos to be an extremely emotional player who can take you on an emotional journey with his soloing.  Joey Vera has always been a great bassist and he must have figured out how to create more than 24 hours in a day being that he just doesn't stop working.  Bobby Jarzombek has been a member since "Darkness in a Different Light" but he has fit in perfectly and brings a new element to the band.  I know a lot has been said about Ray Alder's voice with some people complain that he doesn't sound like he did on "No Exit" through "Parallels".  Personally, I like his current voice as it has more depth and it sounds fuller.  All in all, the band is firing on all cylinders and have plenty of gas in the tank (sorry for the car reference but somehow it fits).  There have been a lot of new records in this crazy year but I have to say that "Long Day Good Night" is up at the top of my 2020 list.  It may not be as immediate as their last album but I think this one will stick with me much longer.