CULT OF LILITH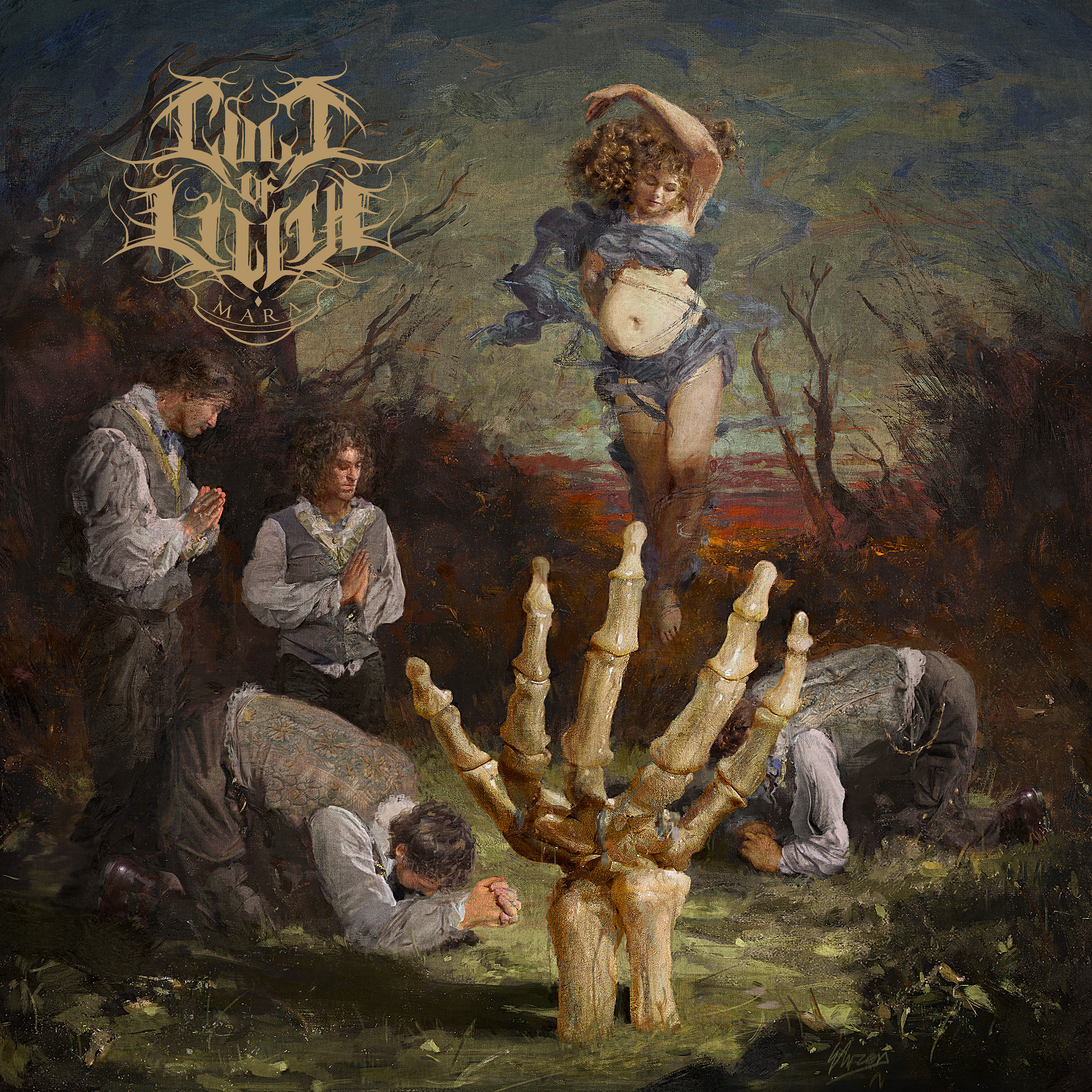 "Mara"
By Dr. Abner Mality
"Jittery" is one of the first words that come to mind after hearing this record. It's a nervous, edgy, constantly moving piece of work that frankly tires me out. What, exactly, is CULT OF LILITH? It's a progressive tech-death band from Iceland that incorporates some classical music overtones into its hyper-active extreme metal. This kind of style is not my usual cup of tea and "Mara" does nothing to change that feeling, although I've got to admit these guys are very advanced players.
The songs here are not all that long, which is something to be thankful for, because 8 or 10 minute tracks featuring the relentless time changes and super-angular riffs C.O.L. specialize in would be well nigh unendurable. Oddly enough, the things I remember most about these tunes are the quieter and non-metal parts, like the flamenco guitar section on "Profeta Paloma", the beautiful opening moments of "Le Soupir de Fantome" or the harpsichord that starts off the whole album. The fast. constantly morphing riffage and clattering triggered drums of the bulk of "Mara" don't provide a lot of memorability. The neoclassical guitar shredding is impressive and vocalist Mario Infantes Avalos has so many vocal styles he sounds like four different vocalists. Once again, it's his clean, almost operatic singing I prefer...the death metal roars are nothing unique.
The album flies by, but even with its concise length, it wore me out. Fans of extreme tech-metal and even deathcore will find a lot to like about CULT OF LILITH. Me, I think I'll put on the new NECROT once more...