ARMORED SAINT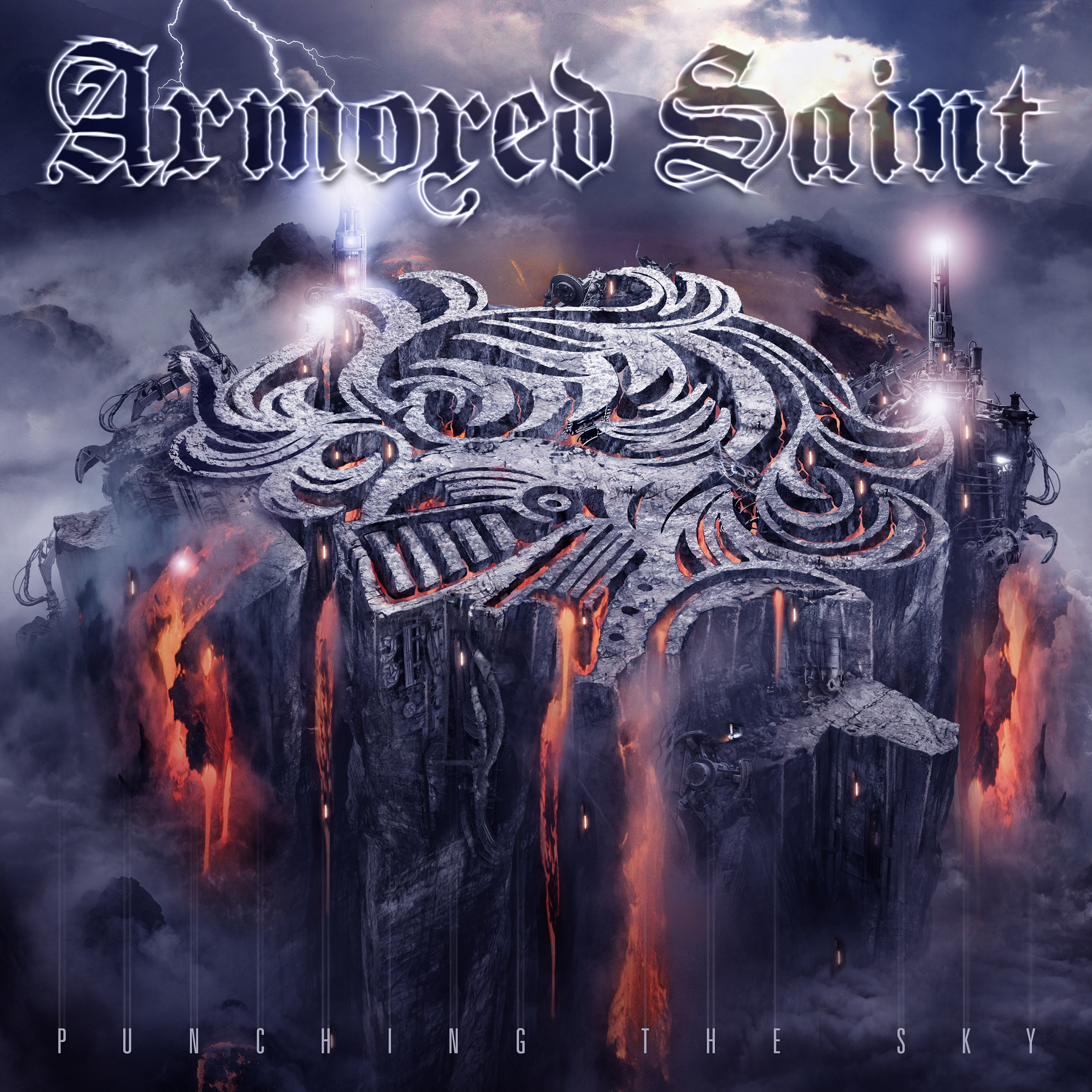 "Punching the Sky"
By Theron Moore
"Punching the Sky", the new record by ARMORED SAINT, was released October 23rd and it's more or less the same type of no frills metal that the band has been producing since the release of "Symbol of Salvation" in 1991.  That record was meant to put them on the same commercial metal playing field as their peers in METALLICA and ANTHRAX.  That didn't happen.  Those bands found commercial success.  ARMORED SAINT remained under the radar.  
The difference between these three bands in 2020?  SAINT's new record is better than anything ANTHRAX and METALLICA have released in the last 20 years. Clocking in at 11 songs and 54 minutes, guess what?  The SAINT haven't missed a step, they sound better than ever.  Front man John Bush's voice is a weapon on the mic.  Songs "Standing on the Shoulders of Giants," "Missile to Gun" and "Never You Fret" are powerhouse tracks that kick ass and take names, and John Bush wouldn't have it any other way.  These songs are rife with energy, vibe and edge, and stand as a call to action.
As much as I enjoyed their previous record, "Win Hands Down", "Punching the Sky" seems more aggressive and much more to the point.   The songs and attitude behind them are short jabs, a quick shot to the jaw, attention getters.  I like this ARMORED SAINT, they're battle worthy and war ready.   Catchy choruses, punchy riffage and the trademark ARMORED SAINT sound.  Buy this record.