MONSTERFEST 11 "Frightful Fun For Everyone!"
By Classic Camp
 Another Halloween has come and gone, but the memories of the Monster Fest 11 will live on forever. This year was filled with appearances and presentations from some great crazy characters, including Dr. Madblood, Count Gore DeVol, Pickleman, and Mr. Lobo to name a few. Godzilla and other giant monsters were prominently featured this year, likely due to this year's release of the latest Godzilla film in IMAX 3D. And it all finished up with Fantasmo Cult Cinema Explosion's double feature that evening.
Monster Fest 11 took place on October 4, 2014 at the Chesapeake Central Library in Chesapeake, Virginia. The festivities started at 11:00 am with three presentations, "Giant Monsters of the 50's, 60's, and 70's," "More Spooky Cartoons," (a sequel to a presentation from last year) and "How Dark is Dark in Writing a Good Horror Story?" each presented in a different room at the library.
At noon was a presentation of the latest Pickleman Productions feature, Dillzilla: Titan of Terror, which was filmed in nearby Smithfield, Virginia. Pickleman is a puppet who stars in B-style horror movies developed by Elizabeth Pasiecznyy, and Dillzilla is a follow-up to her first Pickleman film, Zombie Pickles from Space, which can be found on their website, http://www.picklemanproductions.com/. She is still finishing up on the production of Dillzilla, but a trailer can be found on Youtube
http://www.youtube.com/watch?v=QW-Pcbvna8E
, and as well as a teaser here
http://www.youtube.com/watch?v=1J9hOYjo-Hg.
At 1:00 pm was a highlight of every year's Monster Fest, the costume contest, where participants compete against each other for prizes in two categories, children and adult costumes. After that were more presentations, including a Godzilla 2014 roundtable discussion, "Period Costumes for Halloween," "Size Matters!" based on giant monsters in movies, and "I Know I Saw That Monster Battle Before: the Many, Many Giant Monster Movies Using Footage From One Million B.C."
But Monster Fest was not just about the presentations. There were many booths as well, some filled with famous horror movie hosts, such as Count Gore DeVol, Dr. Madblood, and Mr. Lobo of "Cinema Insomnia."
I had the opportunity to talk with Mr. Lobo about his latest projects. One project was Mr. Lobo's first full length movie, appropriately titled Cinema Insomnia Haunted House Special, now available on DVD at Amazon.com and his website www.cinemainsomnia.com. The film, which was written by Mr. Lobo, also features several other horror movie hosts, including Dick Dyzsel a.k.a. Count Gore DeVol, John Dimes a.k.a. Dr. Sarcofiguy, Jerry Moore a.k.a. Karlos Borloff, and Rich Toz a.k.a. Svengoolie. The horror hosts invade a haunted house as "The Totally Fake Ghostbusters," a reference to the cartoon of the 1980s titled "The Real Ghostbusters." The ghost hunting occurs between clips of horror trailers and classic commercials.
Speaking of Mr. Lobo, his horror host show, Cinema Insomnia, can now be found on two Roku channels, Zom-Bee TV and Red Eye. If you don's have Roku, he can also be found streaming on the web at his own channel on Ustream,
http://www.ustream.tv/channel/cinema-insomnia
.
Mr. Lobo also was kind enough to allow me to sit in the rocking chair he uses on the show to take a photo with me. This inspired a line of others desiring the same photo op, including Dr. Madblood's own Uncle Felonius (Craig T. Adams).
Another prominent feature of Monster Fest every year is the aforementioned booths where they sell action figures, such as Godzilla, Mothra, Ghidorah, Mechagodzilla, and even Anguillius, and Gamera and several of his foes. The Batmobile, The Munsters action figures, as well as homemade crafts such as monsters made from clothespins were just some of the wares being sold this year. Of course, being that the even is held in a library, there are books for sale, some used and some by self published authors willing to autograph their work. I managed to pick up a few used Star Trek books from Captain Kirk era. There were others selling horror and sci-fi posters, comic books, and horror magazines.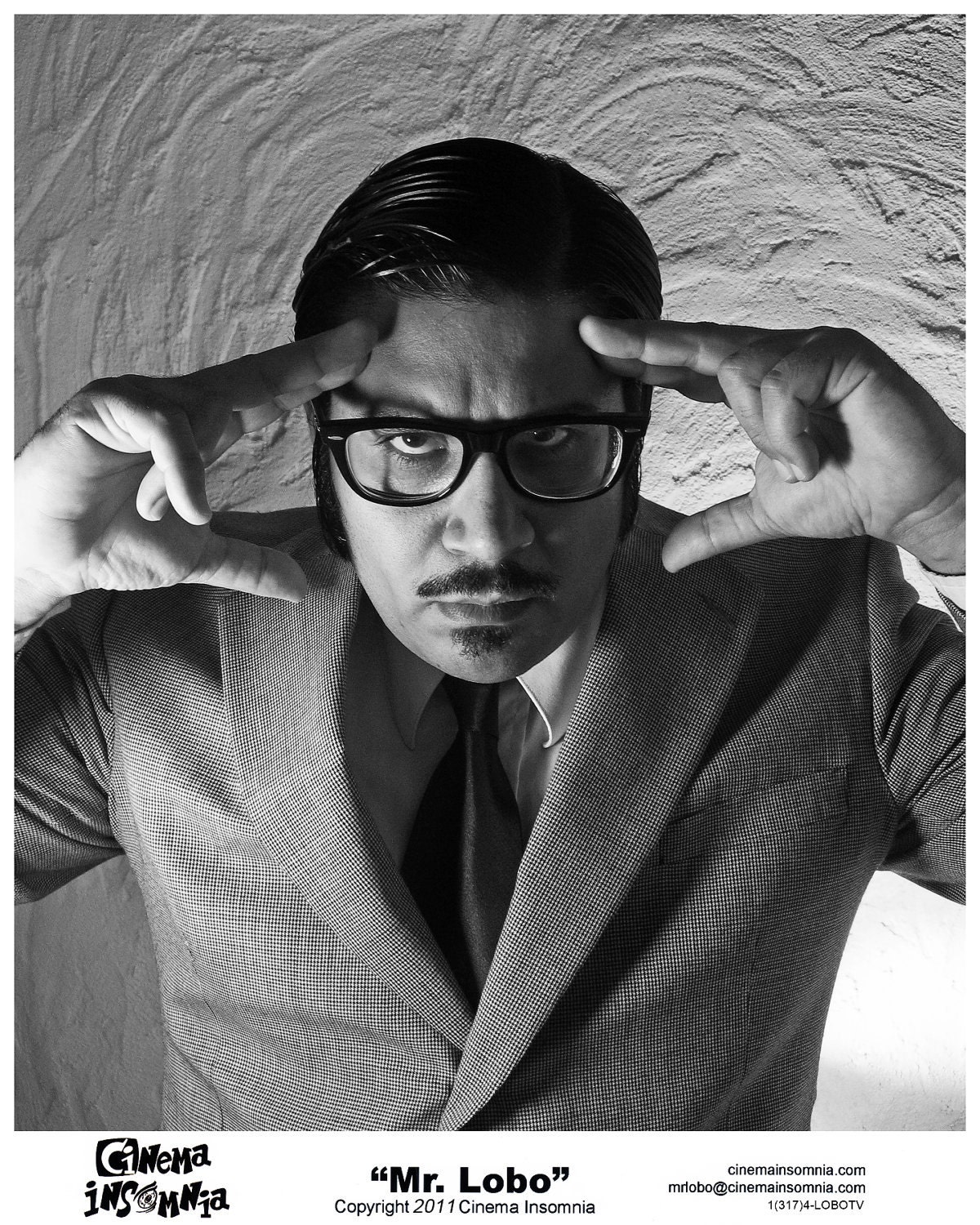 What goes better with Halloween and horror movies than rock/metal music? Nothing! And this year Monster Fest had plenty of music as well. The Cemetery Boys performed live outside the library for patrons as they came in and went out all day long. That evening, The Sons of Frankenstein performed for a half hour before Fantasmo Cult Cinema Explosion. Among their tunes were several Alice Cooper songs, including an excellent rendition of "Cold Ethyl."
Speaking of Fantasmo, this even takes place every other month throughout the year, and a special rendition is always done on the evening of Monster Fest. Fantasmo takes on the first Friday of even numbered months, and presents a double feature starting at 8 pm and going until around midnight. On this evening the double feature was Attack of the 50 Foot Woman and King Kong vs. Godzilla. Those interested in Fantasmo can find out more about it at its Facebook page
https://www.facebook.com/#!/groups/Fantasmo/
.
Overall, Monster Fest is a fantastic event every year, and would not be possible without the tireless efforts of its co-creator, Rob Floyd, who by no coincidence is also the lead singer and guitarist for The Sons of Frankenstein. The event comes around every year and the last few years landed on the first Saturday in October. There is more information about at its own website
http://www.monsterfestva.com/
and at their Facebook page
https://www.facebook.com/#!/groups/110292428999456
/. This annual event is gaining is notoriety and promises to be just as fun and entertaining next year.