SPACE INVADERS "Conquering the Universe"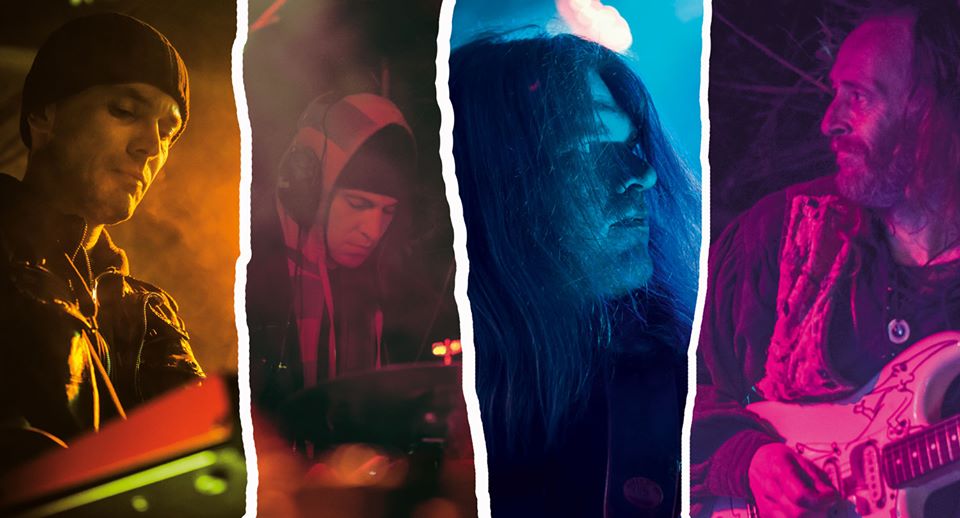 By Dark Starr
You might think of the old arcade game when you hear the name "Space Invaders." Don't let that fool you into thinking that this band does video game styled music. Space Invaders is a multi-national European act that plays improvised space music. They have worked with space rock pioneer and Hawkwind alumni Nik Turner. I got to pose some questions to several of the Space Invaders recently.
WORMWOOD CHRONICLES: Who would you see as your musical influences? 
BAAL BRAIN: Ok.. this is the part to name some famous artists like Jimi Hendrix . But to be honest, the most influence came from a DJ, who played music I'd never heard before like "You do right" by CAN, and some German guitar teachers, who instructed me how to work on six strings. 
DIRK JAN MUELLER:  Tangerine Dream, Richard Pinhas, King Crimson and many others from the 70s 
PAUL POTT: I was early into bands like Hawkwind or Pink Floyd. I can say that Alan Davey is one of my main influences. But I also like Motorpsycho´s work. The way they celebrate their music  
could also be seen as an influence to me. 
WC:What's ahead for you? 
BB: Practice some ideas with on guitar after I answer these questions 
DJM: Re-inventing music.
PP: Keep the Space Invaders' motor running. And finishing my album with Robbi Robb. Maybe 
doing some solo stuff next year. 
WC: I know artists hate to have their music pigeonholed or labeled, but how would you describe your music? 
BB: Alienfunk, Spacerock, Improrock, Krautrock…
DJM: Space Rock 
PP: Improvised music to fly and travel into space. 
WC: Are there musicians with whom you would like to play with in the future?
BB: I'd love to play with the guys from Carlton Melton again. But not table kicker. Andy and Rich are badass kicker pros. 
DJM: Edgar Froese, Jimi Hendrix and Jim Morrison. (If you can do that in this space-time continuum, it will be a trick…Mality)
PP: It would be great to bring my studio project with Robbi on stage. Recently we played a jam 
gig together. We had DNS, our Space Invaders drummer as well as Joshua and Danny from Fever Dog on board. That lineup and 2 additional musicians would be great. 
WC: Do you think that illegal downloading or streaming of music is a help or hindrance to the 
careers of musicians? 
BB: It helps. 
DJM:  It helps sometimes, but it's disturbing, sometimes as well. 
PP: It brings publicity. So it helps. But I even discovered our stuff on a Polish download page, 
where you have to pay for your downloads. And that´s a hindrance! If anybody wants to rip 
some MP3- rubbish… Ok, maybe he or she will come to a gig. Maybe he or she will buy a 
vinyl… But if other ones tried to make money with our productions, which we financed, I'd 
take all possibilities to prevent that. 
WC: In a related question, how do you feel about fans recording shows and trading them or 
posting them online? 
BB: I ask the fans If I can get a copy. 
DJM: Great! I used to do so in the past. 
PP: That´s ok. But I wish it was an unwritten law, that the band, which has been recorded, gets a 1st generation copy! So we don't have to download our own stuff (which takes a long time in 
my village on the countryside) and get a better quality than MP3. 
WC: If you were a superhero, what music person would be your arch nemesis and why?
BB: Singers! They are exhausting!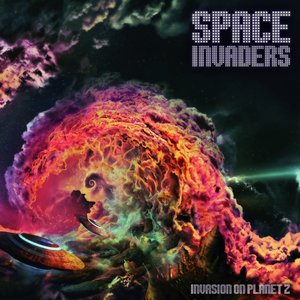 DJM: Dieter Bohlen, who's been producing crap music for 30 years.
PP:  Hahaha, Dieter Bohlen was the one, I was thinking about, too.  
WC: If you were to put together your ultimate band (a band you'd like to hear or catch live), who would be in it and why? 
BB: It should be the band(s) you're already in. 
DJM: I would like to see live the bands I am in or was involved with , but with me in the audience and on stage  at the same time.
PP: Space Invaders with the current lineup. Or the Paul & Robbi liveband.  If it should be something more exotic:  
 Simon House – Mellotron (Because of his great work in Hawkwind) 
Me – Bass (Because everybody should be part of his imaginary band) 
Pierre Moerlen – Drums (Wow! Never heard such a great drummer again- except Alfonse 
Mouson) 
Steve Hillage – Guitar (extraordinary style- made for Spacerock) 
Keith Kniveton – Synth (the best FX- man, Hawkwind ever had) 
WC: If you were in charge of assembling a music festival and wanted it to be the ultimate one 
from your point of view who would be playing? 
BB: Motorpsycho, Burn Pilot, Carlton Melton, Seedy Jeezus, Ax Genrich & Band, GNOD also. 
DJM: Genesis (with Peter Gabriel), Agitation Free, Ash Ra Tempel, Pink Floyd 
PP: Space Invaders, Electric Orange, Knall, Weltraum. And maybe some other bands like Syd Barrett´s Pink Floyd, Motorpsycho, Monomyth, 3rd Ear Experience, Farflung,… 
WC: What was the last CD you bought and/or what have you been listening to lately? 
BB: Gov't Mule : "Kind of Bird",  (Sco-Mule) "Evil Teen"
DJM:  Hypnosphere: "This Will Destroy You" (Live Album), King Crimson – "Earthbound", 
Redshift – "Life to Come"
PP: I just buy vinyl. My latest is "Supersonic Scientists", the new album by Motorpsycho. 
WC: Have you read any good books lately? 
BB: "Memories" Enki Bilal 
DJM: Minette Walters – "The Dark Room"
PP: It´s a while ago. It was "The Misadventures of Mr. Wilt". It´s ribald, but it´s fucking great! 
WC: What about the last concert you attended for your enjoyment? 
BB: Memran, an anarchistic Festival in Cologne that is bringing up some artists with very new musical ideas. 
DJM: Ash Ra Tempel, Michael Schenker 
PP: It was the Sky High Festival in Frankfurt. With 3rd Ear Experience, Fatso Jetson, Fever Dog, 
My Sleeping Karma, Planet of Zeus + Old Man Lizard. 
WC: Do you have a musical "guilty pleasure?"
BB: Soundsystem Tekno. 
DJM: No.
PP: Just the sins of my younger days. 
WC: What has been your biggest Spinal Tap moment?
DJM: I cannot remember.
PP: Hahaha! Evil question!!! 
It was in 2006, when I was on tour with Vibravoid. They had this very tasty red wine in the 
club. So I drank 2 bottles on stage and when the gig was over I fell off the stage through a 
closed door. One guy of our support band said, that it was the best gig he ever had seen with 
us, because I was totally pissed. 
WC: If you could sit down to dinner with any three people, living or dead, for food and 
conversation, with whom would you be dining? 
BB: Friedrich Nietzsche, Stanislaw Lem, J.S. Bach. 
DJM: Uschi Obermaier, Irmin Schmidt, Klaus Schulze  
PP: Udo Jürgens, Verner Panton + my grandma 
WC: What would be on the menu? 
BB: Falafel and ice cream 
DJM: Cold Cretan food . 
PP: Vegetable soup, pork filet, my grandma´s chip potatoes, peppersauce, panacotta & Maibowle 
(a regional drink from my area). 
WC: Are there any closing thoughts you would like to get out there?
BB: Life is chaos for you to surf on. 
PP:  My hovercraft is full of eels.