EYE: "EYE am what EYE am"

Interview by Earthdog
One Google search and you will see there are a lot of bands called Eye in the world but this is the only one you need to think about. Eye are a psychedelic jam band that blends the influences of Hawkwind, Black Sabbath, Pink Floyd and other prog/psychedelic heavy sounds of the 70's into a sound of their own. Their 43 minute EP "Center Of The Sun" is a monster release and is one of the very best releases of the past few years. Here is an interview I did with the band
The questions are answered by Matt Bailey (MB), Matt Auxier and Brandon Smith (MA & BS), Adam Smith (AS).
WORMWOOD CHRONICLES: First up, I must say congrats for the deal with Kemado Records. Is the album still being released on April 3 as planned and how did the deal come about?
MATT BAILEY: Yes, April 3rd is still the street date but you can preorder the vinyl now on Kemado's website.Keith Abrahamsson from Kemado reached out to us and it's been a great experience since then. We are excited to be working with Kemado and we think it's a great fit for "Center of the Sun".
WC:  I found the band through Bandcamp and I suppose a lot of other people did too. Do you get much feedback over the Bandcamp page?I think it is about the best site out there for discovering new bands ever since Myspace went into the shitter a couple of years ago.
MB: From the start we just wanted people to listen to the record. We had hoped that the music could speak for itself and that eventually it would find a physical home with more support... be it by Bandcamp user donations or with label support. Bandcamp supplied a great platform to help us to start the spread our music.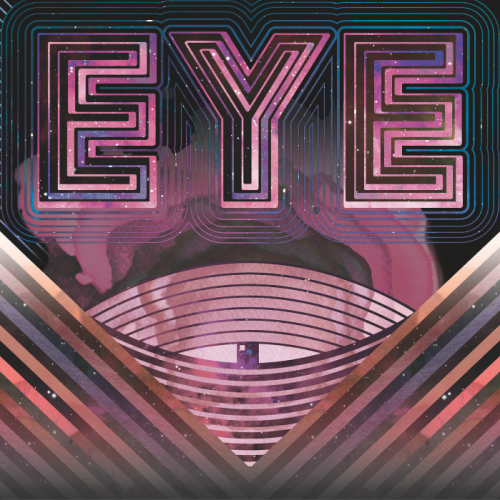 WC: . Now I have to admit, I was totally in the dark about the band till recently so you better fill us in on some history behind the band.
MATT AUXIER & BRANDON SMITH: We started playing together in the beginning of 2010 as a 3 piece. We had all been friends for many years and we had shared many a stage. We have similar tastes and it seemed natural to jam together so we made it happen. We did a lot of shows as a trio. Adam came along full-time later on, but had been involved from the earliest days.
WC:  Of course it has to be said that any band that uses Mellotrons & Moog synths and plays in a psych-rock style gets compared to Hawkwind these days. What do you think of that comparison?
ADAM SMITH: I think it is a wonderful and quite fitting comparison. We all love Hawkwind as well as a myriad of other bands from this era.
WC: . And speaking of styles, would you consider the band to be in the 70's tradition or do you consider the band more modern in its approach or a bit of both?
AS: I feel the many destinations of music styles in the 60s and 70s were so wonderfully diverse, organic, and open, it's a pleasure to use that intention as a foundation to express how we feel through words and music.
WC:  I also don't know much about Eye's history of live shows. How many have you played and what have been some of the highlights?
MB: We've been playing steadily around Columbus OH since we started the band. We've used our live shows in Columbus to try out, jam out, and generally just get a feel for how we think the material and arrangements are developing. We recently did a short string of shows with our friends from Columbus, Lo-Pan, on the east coast which was a blast. We have a New York release show scheduled for "Center of the Sun" on Saturday April 7 and we're working on a release party in Columbus for late April.
WC:  Following on from that last question. What is your local scene like? I have to admit I don't hear much about Ohio bands generally speaking.
AS: I feel Ohio has a great deal to offer musically and artistically. I have lived, toured, and created music in all the major US cities and in many parts of Europe. Ohio is right up there in terms of talent, fresh ideas, and even diversity. Its polarity is that it's a very "casual" scene, which in some ways is nice, but I feel it's often overlooked as a result of that.
WC: Can you go through the songs on "Center of the Sun" and gives some clues on how the songs came together? The songs seem kind of jammy to me yet they are seamless.
MA & BS: All of it came about by having arrangements thought out and then just jamming on them... and also just jamming and then arranging. That's kind of the formula for the most part, I guess. On the record we are live and we are jamming.
WC:  Now to something everybody is talking about - illegal downloading. What is your take on the issue?
MA & BS: From each according to their ability, to each according to their need.
WC: In my mind the album is flawless and I have noticed that many other people share my views but what is your opinion? Did it turn out the way you expected?
AS: Thank you very much and yes, absolutely, it turned out just as we intended. Some of the finest "flow" I've witnessed or been a part of in the studio in quite some time. Everyone in Eye is on the same page and more than eager to elevate each others' ideas and sound-vision.
WC: So what is next for the band once the album is released by Kemado?
MA & BS: Tour, write and record... in some appropriate manner. Hey, alright!!!
WC: Thanks for the interview, I better end it here for now (Whatsamatta, old lady callin ya again?--Dr. M)  so are there any last words for the readers?
MB: Thanks to you and your readers for taking time to read this and listen to our tunes. We appreciate it beyond words.
www.facebook.com/EYE00