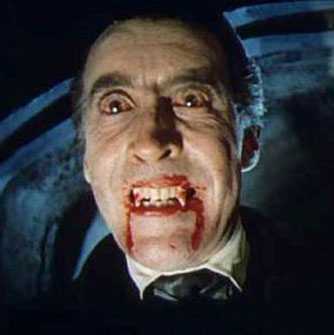 VAMPIRES TAKE A BITE OUT OF WORMWOOD CHRONICLES!
After too long of a delay, we have a new article to add to the Wormwood Files! This time, I, Dr. Abner Mality, try to discover if there is any truth to the legend of the vampire! I look at the strange and grisly death of Demetrious Myicura, an 18th century tale of European vampirism and the legendary tale of the Vampire of Croglin Grange. Sorry, those looking for glow-in-the-dark teenage metrosexuals will be disappointed! This is the real deal, baby, and you can read my article
RIGHT HERE
!
New additions to the Torture Chamber are a pretty heavy yet varied lot this time around. They include:
THE WRETCHED END                                           
"Ominous"
We will soon have interviews with ABYSMAL DAWN, EXODUS, COUGH & CREATION'S END!