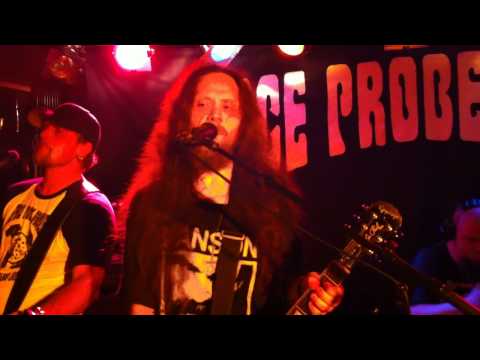 REACH ESCAPE VELOCITY WITH SPACE PROBE TAURUS!
Our journey this week takes us right out of Earth's atmosphere and into the depths of interstellar space. Worm-scribe THERON MOORE puts on his space suit and hops aboard SPACE PROBE TAURUS, the stoner rock rocket hailing from Sweden. He speaks to mission commander OLA SJOBERG about the band's debt to Blue Cheer and Monster Magnet as well as its source of inspiration in sci-fi books and movies. If you're ready to take the plunge into a universe of heavy rock, climb aboard
HERE
and begin your journey.
We don't rest on our laurels here at Wormwood. Here's an extra big helping of Torture Chamber review for you...
LUCIFER                                                            
  "Lucifer 1"
CROM DUBH                                                         
"Heimweh"
TELERGY                                                              
 "Hypatia"