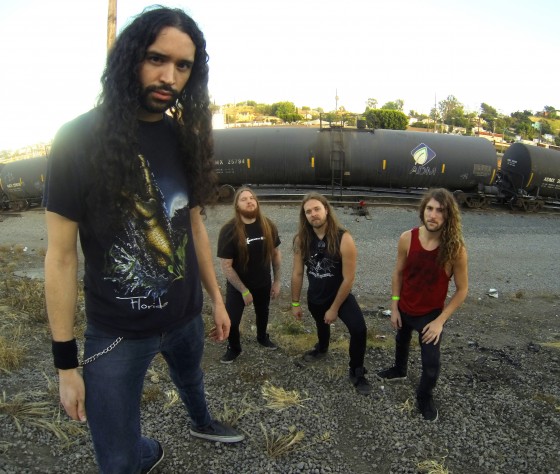 CRY HAVOK AND LET SLIP THE DOGS OF METAL!
With Shakespeare still on my lips and in my head, this week I invite you to check out my interview with Denver's #1 metal export, HAVOK! These guys are like the proverbial snowball rolling down one of the Rocky Mountains...they're getting bigger all the time! I got to talk to 3/4 of the band at a recent Wisconsin gig and we had a pretty eclectic conversation that covered subjects like the awfulness of reality TV, the selection of Ben Affleck as the next Batman and the gigantic spiders that were hanging from the nearby lights! We also covered the interesting subject of whether Havok still considers itself a thrash band, as well as how they have matured in recent months. It's good stuff and you can check it out
HERE
!
Who remembers one-time Wormwood contributor SOLOMON G? Well, I can tell you Sol will be back in action soon with an intriguing interview with underground film-maker WILLIAM HELLFIRE, whose new movie "Upsidedown Cross" is gonna turn both heads and stomachs! Plus our buddy DERELIKT WAUGH is working on a cool article about current artists in the fields of both horror and metal, including names like JEFF ZORNOW and ERIC ROT! And also might be getting a couple of new contributors soon, so keep watching this space!
And what about the Torture Chamber? Well, we haven't forgotten it...here are this week's entries!
ANNIHILATOR                                                                      
"Feast"
CONQUEST                                                                          
"The War We Rage"
REVOCATION                                                                       
"Revocation"
FALKENBACH                                                                        
"Asa"
SAWTHIS                                                                             
"Youniverse"