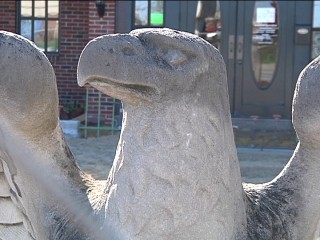 STONE EAGLE GETS GROUNDED! NEW TORTURE CHAMBER REVIEWS!
The latest edition of our "Spouting Off" column is up and this time Dark Starr gets to clip the wings of a certain overpriced local establishment associated with avian masonry. "Spouting Off" is a long Wormwood tradition of honest journalism that we hope continues for a long time! Check out the article right
HERE!
Also up are a new batch of Torture Chamber reviews...and what a fine lot of musical torment we have in store for you this time. Here's the latest:
RATT                                                
"Infestation"
Coming soon: interviews with PESTILENCE, EVILE, SEXDROME, THE PINEAPPLE THIEF and more...