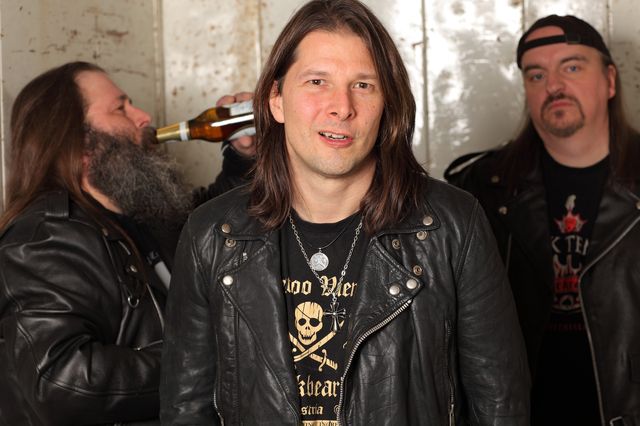 GET BLOWN APART BY NITROGODS!
This week brings us the first full-fledged interview conducted by the profound PROFESSOR JOCKO! And what a debut it is! Prof. talks to the rum-soaked, hell-raising German rockers known as NITROGODS! These guys deliver sleazy power rock in the style of Motorhead, Nashville Pussy and Zeke on their debut. Prof. speaks to guitarist HENNY WOLTER(formerly of Primal Fear) about this hard-driving project and why it should NOT be considered another metal band. Grab some beer and smokes and head out to the highway to meet Nitrogods right
HERE
!
Pretty wild Torture Chamber on tap this week, ranging from pure prog rock to classic power metal to sinister old school death to acoustic rock!
RAM                                                 
"Death"
CRYPTICUS                                       
"Split LP"
SCAREMAKER                                    
"Split LP"
SLEEPY HOLLOW                                
"Skull 13"