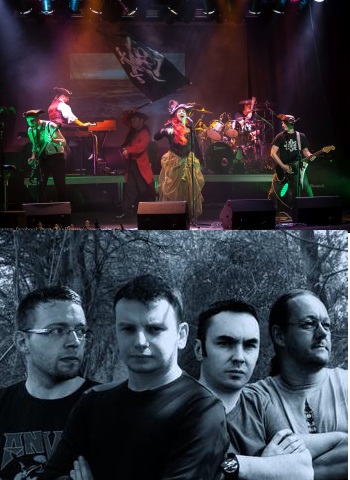 FEEL THE FORCE OF GANDALF'S FIST!
This week at Wormwood Chronicles, the dashing DARK STARR heads over the rainbow and past the plains of Mordor all the way to England, where he encounters the latest wunderkinds of the progressive rock world, GANDALF'S FIST! Starr speaks to LUKE SEVERN and DEAN MARSH about the remarkable rise and intriguing ideas behind this intriguing new act. The guys have that dry British humor, so prepare yourself for a good read and check out the interview
HERE
!
Expect another mid-week mini-update of the Torture Chamber in a couple of days, but for now, here are the newest entries into the Dungeon...
BLACK TUSK                                                        
"Set The Dial"
TEXTURES                                                            
"Dualism"
TSJUDER                                                              
"Legion Helvete"
SKINNY PUPPY                                                    
  "hanDover"